Aaron Wachspress
CTO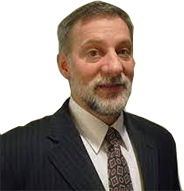 Harnessing his experience as Founder and CTO at Universal EHR Solutions, Aaron brings his expertise of electronic health records technologies to MD Charts. Under his leadership, MD Charts has developed partnerships with numerous industry-leading healthcare systems, with the vision to simplify the complex and often poorly integrated healthcare systems used in most medical practices today.
MD Charts, with its vast resources, has enabled Aaron's strategic EHR initiatives to reach new heights. Aaron's customer-centric philosophy of communicating directly with patients, office managers, lab technicians, medical staffs, and physicians gives him a complete and through understanding of healthcare IT.
Aaron has a Master of Arts in Computer Science from City University of New York – specializing in algorithm analysis and optimization. In his 35+ years in healthcare and software development, he has designed everything from algorithms to full-scale EHR systems. A testament to Aaron's far-sighted software design strategy is the Physician's Solution electronic healthcare record platform that he designed, in partnership with physicians back in 2002, which shaped the industry and is still hailed as a premium system by its users.
Adam              Sanborn
Director of Sales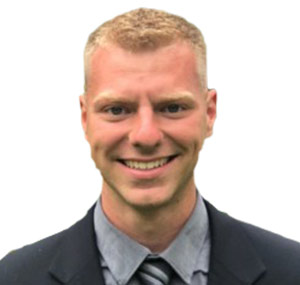 As the Director of Sales, Adam leads the design and execution of MD Charts' full life cycle Sales strategy. He brings his years of sales experience, and healthcare working with various organizations in the United States. Adam has worked extensively in all aspects of the Electronic Medical Records space supporting Ambulatory Practices, Acute Care Facilities, Urgent Care Clinics, Community Health Centers and Ambulatory Surgery Centers.
Adam is passionate about working with Healthcare Providers to understand the challenges they face in a complex industry that is constantly evolving and helping them overcome these challenges through innovative solutions to make healthcare more accessible, more affordable and improve the quality of care for their patients.
Adam holds a Bachelor of Science from Worcester State University in Business Administration centering on Information Technology and Economics. Adam also holds academic concentrations in Management and Public Health.
Maitry              Shah
Director of IT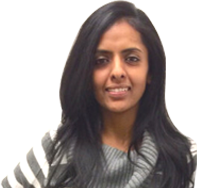 As the Director of Information Technology, Maitry is focused on MD Charts' product and technology strategy in support of the company's goals and vision. Maitry brings extensive experience in developing and leading technology integration teams, defining strategic product vision and roadmaps, achieving business objectives through implementing cutting-edge technology, and developing a customer-focused culture. She is passionate about solving problems in the healthcare space and driving disruption through technology to improve the quality of care and drive down costs.
Prior to MD Charts, Maitry spent the last ten years working with various ecommerce, social media commerce companies. In the past, she led numerous large-scale projects to launch mobile websites, apps, strategizing marketing and also helped the companies improve business and service to its customers by leveraging the latest technology and outsourcing the tech work.
A computer engineer by a profession, Maitry started her career as a developer with tech and service provider company, but quickly realized that project management is her true passion. Maitry holds the experience as a Tester, Developer, Senior Project Manager and Team Lead. Maitry holds a Masters' Degree from New York Institute of Technology (NYIT) and Bachelors' of Engineering from India.
Ran Berkman
Digital Marketing Director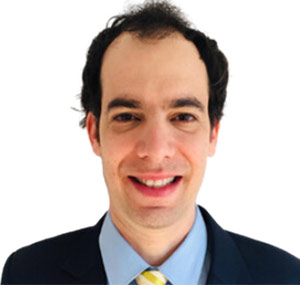 MD Charts Digital Marketing Director, Ran Berkman, brings over 20 years of invaluable digital experience in the health and aesthetics sector. His unique expertise has enabled him to assist clients in developing and implementing winning strategies that continually enhance results across the USA and abroad. His extensive knowledge and track record of success make him an indispensable asset to the MD Charts team.
Ran graduated with distinction from the Zicklin School of Business at Baruch College, where he earned an MBA degree in Management and Entrepreneurship. His academic background provides a solid foundation for his strategic marketing prowess and entrepreneurial mindset. His proficiency has been endorsed by numerous industry professionals who are highly respected and skilled in their respective fields.
In addition to English, Ran is fluent in multiple languages including Spanish, which broadens his reach and enhances his ability to connect with diverse audiences in the global marketplace. With Ran Berkman at the helm of digital marketing initiatives, MD Charts can confidently forge ahead, leveraging his wealth of experience and proven expertise to drive the company's growth and success in the ever-competitive and ever-changing healthcare industry.
Ulla Gordillo
Digital Project Director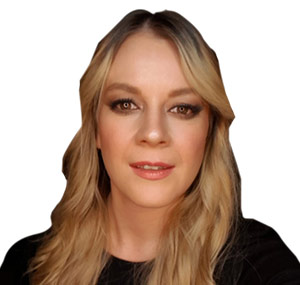 MD Charts Digital Project Director, Ulla Gordillo, brings 8+ years of diverse digital marketing industry experience, along with project management experience. Equipped with a Master's degree in Futures Studies, a minor in Business Innovation, and a Bachelor's degree in Business Administration specializing in International Business Management, Ulla blends visionary thinking with sharp business acumen, fueling a track record of successful digital project management.
From crafting detailed project plans and fostering stakeholder communication, to overseeing SEO strategies and PPC teams, Ulla's skills drive digital growth. Her accomplishments include launching websites, entering new markets, implementing CRM systems, and optimizing operations to boost sales.
Fluent in Spanish and English, Ulla's technical proficiency in risk and quality management, digital project management, interpersonal, decision-making, problem-solving, and negotiation skills elevate her leadership. Collaborative and confident, she inspires teams to excel. Her ability to turn project ideas into triumphs ensures a legacy of innovation and success.
Mago Saldana
Senior Business Analyst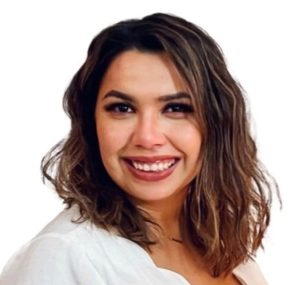 Mago Saldana is a dedicated healthcare professional who graduated with a bachelor's degree from Iowa State University. Having accumulated a wealth of experience, Mago has been instrumental in over 150 EHR implementations across a wide range of medical specialties. As a business analyst, Mago's expertise extends to Ambulatory practices, Urgent care facilities, OB/GYN, Gastroenterology, Internal Medicine, Cardiology, Podiatry, FQHC, Pediatrics, and Dermatology. Through extensive research and analysis of existing business operations, she has consistently identified gaps and devised innovative solutions to streamline workflows and enhance system effectiveness.
Understanding the importance of a smooth and efficient workflow, Mago is adept at conducting comprehensive assessments, collaborating with stakeholders, and implementing measures that boost operational efficiency. Her leadership in project planning sessions with clients ensures the seamless integration of best practices, resulting in successful EHR implementations that consistently meet organizational goals.
With a strong belief in the potential of EHR systems to revolutionize healthcare, Mago remains committed to her mission of improving the efficiency and effectiveness of healthcare delivery as an EHR implementation specialist. Her unwavering dedication to utilizing technology to its fullest extent and optimizing workflow processes exemplifies her commitment to advancing healthcare practices and supporting the well-being of providers and patients alike.
Contact us or Book a demo
Request a call by filling out the contact form or click here to Book a Demo